Who We Are
Technical expertise to power the solar-plus-storage industry
Our Mission
Too often, the technical expertise needed to develop solar and storage products and deploy high-performing systems is inaccessible. Mayfield believes we have a shared interest in educating the market and creating the next generation of industry experts. We provide strategic support for solar and energy storage projects and products.
Our Values
Founded in 2007, the Mayfield Renewables team brings their individual and collective commitment to supporting the industry in developing solar and energy storage systems nationwide. Utilizing technical expertise and a deep industry bench, the team provides clients, from EPCs to manufacturers and educators, with solutions for their most complex problems through education, product evaluation, and system engineering, ensuring solar industry success.
Do you have a project?
We make solar and energy storage expertise accessible. Please fill out the form below. A Mayfield Renewables representative will contact you within one business day.
"*" indicates required fields
Ryan Mayfield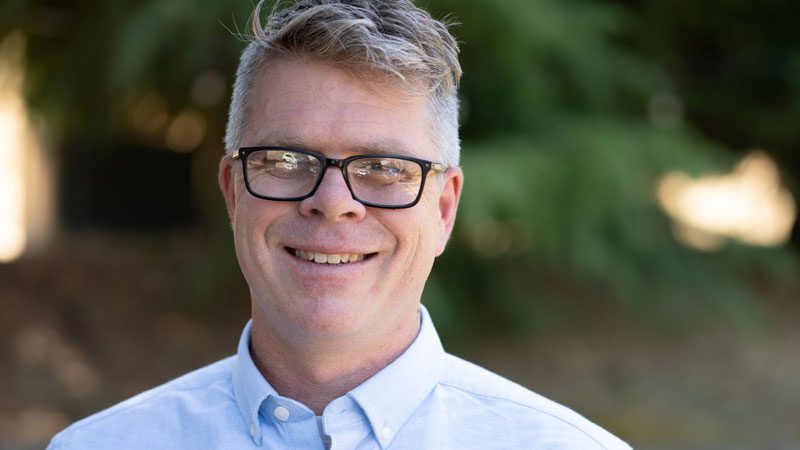 SENIOR LEADERSHIP: FOUNDER & OWNER
Discovering renewable energy while pursuing his degree in Environmental Resources Engineering at Humboldt State University, once Ryan got his hands into PV installation work, he knew exactly how he would spend his future.
Both before and since founding Mayfield Renewables in 2007, Ryan's successes have blended technical expertise with an affinity for writing and education. While CEO, he doubled as the PV Systems Technical Editor for SolarPro magazine (2010–2018), writing insightful feature articles for both SolarPro and Home Power. Ryan also authored PV Design and Installation for Dummies (2010). He continues to teach national PV courses on topics such as National Electrical Code, Oregon solar code and PV systems, commercial PV systems, and PV-plus-storage. He holds a Limited Renewable Energy Technician (LRT) license in Oregon.
Ryan brings his love of education and codes & standards to the team as well as the wider industry. His humble attitude of constant learning and growth while endeavoring to provide accessible, transparent expertise to improve the solar-plus-storage industry has shaped Mayfield Renewables' mission.
Ryan lives in Corvallis with his wife, three children, one dog, and enjoys quality time with all of them when not competing in triathlons, traveling, or sipping a good Scotch.
Laurel Hamilton
SENIOR LEADERSHIP: GENERAL MANAGER
Although Laurel's early days included degrees in Biological Anthropology and Global Public Health and experience designing international environmental health programs, she came to Mayfield Renewables following years of wearing multiple hats in the solar installation field. Her love of the solar industry started in 2014 working under mentorship at a small reputable EPC in Southern California. She returned to Oregon to start and develop a branch office of a solar firm in Bend. Laurel has tackled everything from marketing, administration, and sales, to design, project management, installation, and operations management. In her current role as GM, she enjoys building on the company ethos and mission Ryan started to lead the team and support the solar industry in these critical times.
As a NABCEP-certified PV Technical Sales Professional and Subject Matter Expert, Laurel brings a commitment to ethics and the gold standard to every project she touches. She has volunteered her time and expertise to advance solar policy, advocacy, and education for the City of Bend and the State of Oregon and as a volunteer project manager for the nonprofit, Twende Solar.
In her free time, Laurel enjoys getting outside to embrace all four seasons, dancing, live music, and checking out the latest restaurant in her beloved PNW town.
Brian Bruggeman, PE
SENIOR LEADERSHIP: ENGINEERING DIRECTOR
With more than 20 years of experience in the solar industry, Brian is a registered Professional Engineer, a licensed Colorado Master Electrician, and a NABCEP-certified solar installer. His technical experience spans controls design, solar PV and energy storage, solar water heating, electrical engineering, and building efficiency.
After his degree in Electrical Engineering from Iowa State University, Brian began designing gas- and coal-fired power plants before transitioning to a focus on renewables. Landing in Colorado, Brian joined a solar company installing water heating systems and grid-tied and off-grid PV systems. He later worked in MEP engineering and PV design and has now specialized in commercial PV design and energy storage projects for over ten years. Brian is committed to designing projects with professionalism and integrity.
Brian lives in Boulder with his wife, two dogs, and a grid-connected PV system that offsets 100% of their home's energy consumption. He's an avid cyclist, off-road and on, and enjoys getting his hands dirty with home projects and hiking his dogs in the mountains.
Andrew Ovrom
SENIOR LEADERSHIP: PRODUCT CONSULTING DIRECTOR
Andrew has a Bachelor of Science in Mechanical Engineering from Bucknell University and a Master in Business Administration from Rady School of Management, UCSD. Early in his career, he led advanced product development in aerospace and defense, aligning diverse stakeholders for successful product advancement. After completing his MBA, Andrew transitioned to align his career with his passion for renewable energy by providing business strategy consulting and driving multi-disciplinary utility-scale energy storage deployment through all phases of development.
Andrew merges his experience in product development and renewable energy engineering with strategy to help clients throughout the value chain.
In his free time, Andrew enjoys playing beach volleyball in San Diego and getting in the mountains with his wife and two dogs.
Jon Kirchner
SYSTEM DESIGN ENGINEERING MANAGER
Jon is truly a multi-disciplinary talent, from being an All-State football player in high school to earning his Bachelor of Arts in Studio Art and Astronomy at the University of Virginia. He graduated with honors while obtaining his Master of Science in Technology from Appalachian State University. It was then that he adopted a personal mission to positively impact the environment through renewable energy. In 2014, Jon began his solar career at a growing but small EPC, where he gained experience in design, procurement, and process engineering. While there, he played an integral role in driving the company to become ranked as a top-five residential solar installer in the Nation.
Excited to realize his mission at a new level, Jon joined Mayfield in 2023 as our System Design & Engineering Manager.
Jon lives in Greenwood, Virginia, where he enjoys hiking the Blue Ridge Mountains with his wife and two dogs. In his free time he makes abstract landscape paintings, works in his garden, and creates improvisational electronic music on his drum machine and keyboard with friends.
Preston Kahl
SENIOR DESIGN ENGINEER
Preston earned his Associates of Applied Science degree in Drafting and Engineering Technology with an emphasis on Civil Engineering Technology from Oregon's Linn-Benton Community College in 2012. Before being discovered by Mayfield Renewables, he was employed by a large, Oregon-based telecommunications company working closely with designers and engineers to draft detailed designs of cell phone tower structures.
After joining the Mayfield Renewables team as a PV designer in 2012, Preston found his passion for solar and was later promoted to Senior Design Engineer. He now helps clients through the full project lifecycle—from the initial design stage all the way through the permitting process. Preston became a NABCEP Photovoltaic Associate in 2020 and a NABCEP-Certified PV Installation Professional in 2021.
In his leisure time, Preston recharges by camping, wakeboarding, and fishing.
Greg Kamps
SENIOR DESIGN ENGINEER
Greg brings 15 years of hands-on PV installation experience, system design know-how, and electrical code fluency to the Mayfield team. His career in renewables began with Mr. Sun Solar in 2007 where he manufactured and managed the installation of solar water heating systems for residential and commercial applications. Greg shifted to PV system design in 2013 and never looked back, leading design teams for three different Portland-based contractors before joining Mayfield Renewables in 2020.
Working with smaller, local contractors, Greg was responsible for the entire design process. From conducting preliminary site evaluations to working in tandem with structural engineers, AHJs, and inspectors, he has truly seen and done it all.
Greg has certifications in off-grid and battery backup storage from Outback Power, advanced PV design and NEC from Solar Energy International, and has been a licensed Solar Thermal Journeyman Installer in Oregon since 2009. He also holds a B.A. in Geography with a minor in Economics from the University of Oregon.
Nick Kirk
SENIOR DESIGN ENGINEER
Nick joined Mayfield Renewables with over 11 years in the solar industry, specializing in design, operations management, and service. Since 2010, he has led the design, construction, service and O&M for thousands of residential and commercial solar projects, including several unique projects incorporating energy storage, hydro, and gas generation, both on and off the grid. Nick is NABCEP-certified as both a PV Installation Professional (2013) and a PV System Inspector (2019). He earned a BS in Electrical Engineering Technology from SUNY Utica and is working toward his Professional Engineering license.
Beyond PV, Nick is committed to finding ways for the built environment to complement the natural world instead of diminishing it. To that end, he is educated in building performance (BPI-certified, 2011–2014), solar water heating systems, earthships, and heat pump technology (NATE-certified, 2021).
Nick lives in Colorado's Rocky Mountains where he chases outdoor adventures with his partner, their two dogs, and their self-converted camper van.
Hamilton Hutchinson P.E.
DESIGN ENGINEER III
Hamilton joins Mayfield Renewables with over ten years of PV engineering experience. His solar industry background began in New Orleans where he was a part owner and engineering director for a PV installation contractor. This gave him a fundamental understanding of what it takes for PV projects to be successful from beginning to end. Prior to joining Mayfield Renewables he was lead designer focusing on C&I projects in the state of Georgia.
Hamilton's educational background is in structural engineering. He is a licensed structural engineer in the state of Arizona where he worked prior to getting in the solar industry. Interest in efficiency improvements, including gaining his LEED AP credential, led Hamilton to his career in solar energy. After more than ten years he definitely brings an acute attention to detail, an eye for process improvement, and a commitment to quality in all aspects of his design work.
When away from his desk he enjoys collegiate sports and outdoor activities.
Zach Snyder
CLIENT SOLUTIONS ENGINEER
In 2018, with a background in geology, technology, and education, Zach decided it was solar or bust. After spending a year as a marketer at an Oregon PV installation company, he went on to lead the statewide consumer education nonprofit Solar Oregon. There he developed and managed educational programs and tours funded by the Energy Trust of Oregon to teach home and business owners about the ins and outs of installing solar-plus-storage. Maintaining his techno-chops all the while, in 2022-23 he contracted independently with PV Evolution Labs to develop computer vision algorithms and automation used for PV module quality testing.
As an educator, Zach supports Mayfield's mission to provide accessible information about solar and energy storage to the industry. As a technologist, he supports Mayfield's commitment to quality through continual process improvements and knowledge engineering. When he is off the clock, Zach loves to travel and read widely and cruise like lightning on his bicycle.
Azalia Gonzalez
DESIGN ENGINEER II
Ever at-home in Southern California, Azalia received a Bachelor of Architecture from Woodbury College where she participated in a transformational, two-week, off-grid study of the relationship between energy, climate change, resiliency, and the human condition. This experience sparked a deep appreciation for renewable energy and sustainable building design that persists to this day.
Prior to joining Mayfield Renewables, Azalia spent five years as a PV designer for a few of the largest residential solar installers in America, working on well over 1,000 projects across nine states. These days, her designs balance customer and builder needs while optimizing performance and reliability for the lifetime of the system—all while adhering to the latest electrical, fire, and building code standards. Azalia has earned the Residential PV Design Professional certificate from Solar Energy International, is OSHA 10-certified, and is pursuing NABCEP board certification.
In her spare time, Azalia prioritizes time with family, hiking, kayaking, indoor rock climbing, and volunteer work with Twende Solar and Habitat for Humanity.
Mike Morse
DESIGN ENGINEER II
Mike has a Bachelor of Science in Mechanical Engineering from Iowa State University and is a P.Eng (Professional Engineer) in Alberta, Canada. Before joining Mayfield Renewables, he had over eight years of experience as a project engineer with multiple EPCs in the oil and gas industries before pivoting to concentrate on photovoltaics several years ago.
It wasn't until he first became a residential PV installer in 2018, including his first opportunities to design smaller commercial systems, that his renewables passion took root, driving a career transition to clean energy technologies. Since joining Mayfield Renewables in 2021, Mike has completed the NABCEP PV Associate program (2021) and is working towards his NABCEP PV Installation Professional certification.
Living in Calgary, Alberta with his wife and two young children, they love outdoor adventures and camping. During his me time, you'll find Mike mountain biking or paddling—or working on home renovation projects to keep warm in the colder months.
Michiel Zuidweg
SENIOR MICROGRID SPECIALIST
Shortly after completing his Master's degree in Physics at the University of Washington (2006), Michiel began twelve years as a project manager, director, and later COO of a Seattle-based PV installation firm. He became a NABCEP-Certified PV Installation Professional in 2009, before founding MZ Solar Consulting in 2020.
A dedicated consultant to Mayfield Renewables, Michiel brings over 20 years of experience designing, installing, managing, and commissioning large, complex projects in the solar and energy storage space. His expertise spans microgrid/resiliency design from feasibility studies and conceptual design to full-project construction management and owner's representative services. His long list of project clientele includes municipalities, schools, public and private entities, tribes, and non-profits in the US and island nations where resiliency infrastructure is paramount.
Michiel has a unique ability to foresee development hurdles, collaborate with EPC's, AHJ's, and utilities, and provide efficient problem solving to bring projects to successful, timely completion.
Robert W. Cross
STRATEGY CONSULTANT
Following an early career in business finance, Robert transitioned to the energy efficiency and renewables industry in 2008, helping the Energy Trust of Oregon develop financing solutions for clean energy projects. He subsequently took a lead architect role on several groundbreaking projects including GreenStreet Lending with Umpqua Bank, the Real Estate Professional Trade Ally Program, and the Home Energy Score.
Recognizing that the cleantech and renewables industries are important for the future of our cities, drive innovation in sustainability, and serve as pillars of today's economy, Robert founded Cross Consulting Services in 2015 to help well-positioned CEOs address challenges in their business models. He is also the Founder of Crest Creative, a marketing firm that serves the targeted communication needs of the solar-plus-storage industry.
In recent years, Robert has worked closely with Mayfield Renewables on all facets of strategic marketing, operations, business development, and long-term planning.
Lucas Miller
SENIOR PRODUCT CONSULTANT
As a lifelong climate advocate, Lucas dove into the renewables industry straight out of college by moving from Madison, Wisconsin to Portland, Oregon to join a PV contractor. In the 6+ years since, he has held many roles in the solar and energy storage industry, from marketing and market research to product development and project coordination.
Lucas's experience blends engineering acumen and industry knowledge with a backbone in content development. Lucas holds a Bachelor of Business Administration from the University of Wisconsin and recently completed his degree in Renewable Energy Engineering from the Oregon Institute of Technology.
Outside the office, Lucas can be found cooking, hiking, playing soccer, and taking too many pictures of his cats.
Tyson Bittrich
MARKET RESEARCH ANALYST
Tyson is enthusiastic about the forthcoming energy transition and aims to support renewables solutions-makers. He brings a unique perspective to the Mayfield team holding an M.A. in Philosophy and B.A.'s in Music and Philosophy. He is a teacher at heart; teaching hot yoga, music, and even cocktail and wine training.
Tyson calls Portland, OR, home, where he is finishing his B.S. in Renewable Energy Engineering from Oregon Institute of Technology. His studies focus on electrochemical storage technologies that best empower intermittent RE generation and distributed energy resources.
Beyond work, Tyson is an avid musician leading a jazz quartet since 2019. He is always on the hunt for high-end coffee, tasty food, and vintage vinyl. He and his wife especially enjoy journeying into the green spaces, coastlines, and mountain trails of the great Pacific NW.
Select Partners: